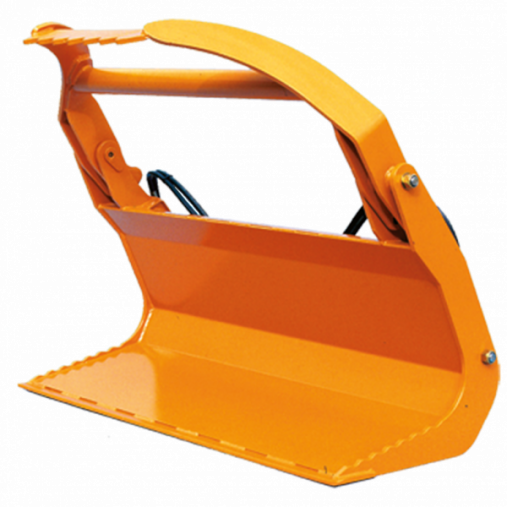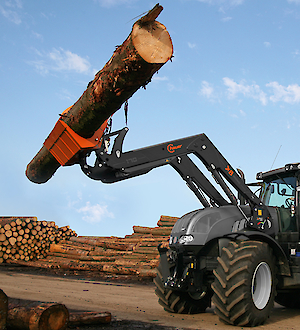 The curved design of the blade ensures an optimum grip on the logs. Short and compact, the blade is available with or without a down holder. This beefy down holder is operated by two hydraulic rams that open it to an enormous 155 – 1100 mm. This angle is adjusted by simply refitting two pins in their holes. The cutting edge is made from high-strength and hard-wearing steel which allows owners to use the logging blade also for grading and cleaning up sites. Furthermore, the blades have toothed sides that ensure the logs are securely held in place. Combined mounts for Euro and three-point linkage are an option.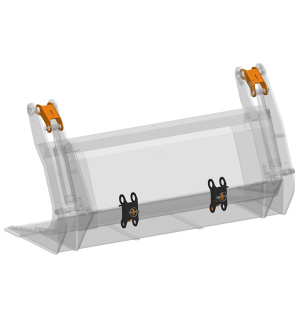 There is an optional parking device available for the cylinders, in case the holding down device is demounted.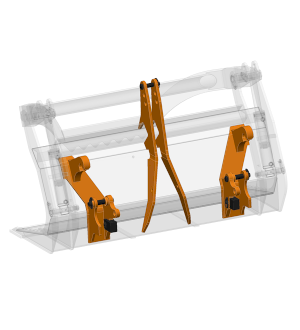 An optional attachment for combined use of 3-point and Euro is available.
Use with wheel and telescopic loaders
Because of higher system hydraulic pressure, a pressure relief valve for the cylinders has to be mounted. Fiiting coupling plates are available on request.