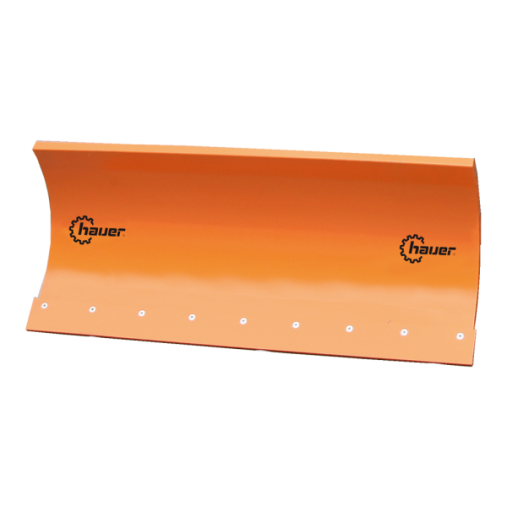 SIMPLE AND RUGGED
SNOW REMOVAL ON SIDEWALKS AND PATHS
Designed for compact tractors and municipal machines, the DRS-M snow blades are perfect for clearing sidewalks, walkand driveways and courts.
Carriage with municipal A-frame (max. 500kg)
Height-control carriage for compact skid-steers
Customer-fitted height-control carriage for compact skid-steers
Customer-fitted pivoting plate
Single-piece, 680mm high blade
DRS blade locking system
Hydraulic side adjustment, double pressure relief valve protected
Height-adjustable heavy-duty wheels
Lockable pendulum compensation
Bolted cutting edge (120x15mm) made from hard-wearing tempered steel (450 HB), recessed bolts
Short oil hoses with couplings

GU 120 / 30 rubber fabric edge
2 extra oil lines to the rear couplers
Hydraulic 14°/14° left/right angling
Warning flags c/w brackets
Two wheels for perfect protection
Return springs maintain the snow blade in its working position and yet allow the blade to float over small obstacles by moving up and only a few centimetres to the rear.
Bigger obstacles are managed by moving all the way up and to the rear. After
the obstacle has been passed, the blade returns into working position. There is
no need to stop the machine.